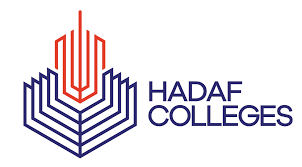 Hadaf College Peshawar Jobs 2023: Exciting Opportunities in Management
Introduction:
Are you looking for promising career opportunities in the field of management? Hadaf College, located in Peshawar, Khyber Pakhtunkhwa (KPK), Pakistan, has recently announced job openings for various management positions. This article will provide you with all the essential details you need to know about these exciting job prospects. Read on to discover how you can be a part of Hadaf College's esteemed workforce.
Job Vacancies at Hadaf College Peshawar:
Hadaf College is seeking qualified individuals for the following positions:
Office Assistant
Lecturer (Surgical)
Lecturer (Cardiology)
Computer Operator
Lecturer (Health)
Lecturer (Radiology)
Front Desk Officer
Lecturer (Anesthesia)
Eligibility Criteria:
To apply for these job vacancies, candidates should possess a Master's, MS, or Bachelor's degree in their respective fields. Hadaf College welcomes candidates with strong educational backgrounds who are passionate about their areas of expertise.
To apply for a position at Hadaf College, follow the instructions provided in the official job advertisement. Please note that fraudulent recruiting activities may occur, so be cautious and do not pay any money to employers for any purpose. In case of any such incident, report it to us via the contact form available on our website.
The last date to submit your application is 10 June 2023. However, it is advisable to refer to the official job advertisement for any updates or changes regarding the application deadlines.
About Hadaf College:
Hadaf College is a prestigious educational institution located in Peshawar, KPK, Pakistan. It is renowned for its commitment to academic excellence and providing a conducive learning environment for students. The college offers a wide range of programs in various disciplines, including management.
Conclusion:
If you are seeking a rewarding career in management, Hadaf College Peshawar is offering exciting job opportunities that you should not miss. Make sure to review the official job advertisement for complete details on eligibility criteria and the application process. Take the first step towards a successful professional journey by applying to Hadaf College today!
Disclaimer:
Errors and omissions excepted. Please note that human typing errors may occur in this article. Always refer to the official job advertisement for accurate information and follow the provided instructions. Government jobs may have different application procedures that may not be applicable online.