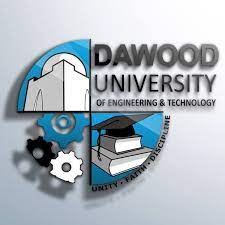 Exciting Job Opportunities at Dawood University Sindh 2023: Apply Now!
Unlock Your Career Potential: Dawood University Sindh Jobs 2023 Await Your Expertise
Dawood University Sindh Jobs 2023 Advertisement
Exciting Career Opportunities at Dawood University Sindh
Are you looking for a promising career in the province of Sindh? Look no further! Dawood University of Engineering & Technology has recently announced job openings for the year 2023. This is your chance to join a prestigious institution and advance your professional journey. Read on to find out more about the available positions and how to apply.
1. Controller of Examination
If you have exceptional organizational and leadership skills, the position of Controller of Examination awaits you. Take charge of maintaining the highest standards of academic assessments and contribute to the university's success.
2. Librarian
Are you passionate about books and knowledge? Dawood University Sindh is seeking a knowledgeable Librarian to manage its extensive collection. Embrace this opportunity to promote learning and provide valuable resources to students and faculty.
3. Internal Auditor
Attention to detail and financial acumen are crucial for this role. As an Internal Auditor, you will play a pivotal role in ensuring financial integrity and accountability within the institution. Join the team and make a difference through your expertise.
4. Driver
Do you have excellent driving skills and a responsible demeanor? Dawood University Sindh requires competent and reliable Drivers to contribute to the smooth functioning of daily operations. If you meet the requirements, apply now!
5. Director Student Affairs
As the Director of Student Affairs, you will have the opportunity to positively impact the lives of students. Your guidance and support will enhance their overall educational experience. Join the university and shape the future of aspiring professionals.
6. Director Sports
If you are passionate about sports and possess strong leadership qualities, the position of Director Sports is tailor-made for you. Promote a culture of sportsmanship and provide opportunities for students to excel in various athletic disciplines.
7. Director QEC
Quality Enhancement is a vital aspect of any educational institution. As the Director of Quality Enhancement Cell (QEC), you will lead initiatives to ensure the university's compliance with national and international quality standards. Be a part of this transformative journey.
8. Director ORIC
Research and innovation drive progress. As the Director of the Office of Research, Innovation, and Commercialization (ORIC), you will foster an environment of intellectual curiosity and promote collaboration between academia and industry.
9. Director HR
Human resources are the backbone of any organization. Dawood University Sindh is seeking a competent Director of Human Resources to manage its workforce effectively. Join the team and contribute to creating a conducive work environment.
10. Director – Postgraduate Studies
Advance the pursuit of knowledge and facilitate academic growth as the Director of Postgraduate Studies. Guide students in their research endeavors and help shape the next generation of experts in their respective fields.
To apply for the Dawood University Sindh Jobs 2023, follow the instructions below:
Download the Application Form from the official website of Dawood University.
Fill out the Application Form completely.
Prepare a Covering Letter expressing your interest in the desired position.
Attach Two Latest Photographs.
Include your updated Curriculum Vitae (CV).
Submit copies of your Domicile and CNIC.
Ensure you have the deposit slip.
Submit the completed application package to the Office of Dawood University of Engineering and Technology located at Karachi New MA Jinnah Road Karachi.
Note: If you are applying for multiple positions, please submit separate application forms for each position.
Important Information
The deadline to submit your application for Dawood University Sindh Jobs is 21st July 2023. Make sure to complete and submit your application before this date.
Only shortlisted candidates will be contacted for an interview.
Transportation allowance (TA) and daily allowance (DA) will not be provided.
Dawood University Sindh offers exciting employment opportunities for both male and female candidates who meet the eligibility criteria. Seize this chance to become a part of a reputable institution and contribute to the growth of education and knowledge in the province. Apply now and embark on a fulfilling career journey with Dawood University Sindh!
Published On: July 08, 2023
Last Date: July 21, 2023
Source: Dawn Newspaper
Organization: Dawood University of Engineering & Technology
Number of Vacancies: Multiple
Job Location: Karachi, Sindh