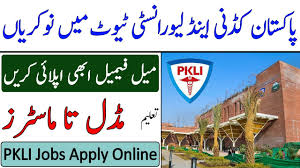 Jobs Available At The Pakistan Kidney And Liver Institute
Pakistan Kidney And Liver Institute
Vacant posts including data analyst, assistant manager laboratory, consultant chemical pathology, executive human resource, manager hr, medical lab technician immunology, executive marketing, respiratory therapist, manager laboratory, icu technologist, finance coordinator, operation theatre technician, consultant nephrology, registrar gastroenterology, telephone operator, executive admin, laundry operator, medical lab technologist blood bank, registrar nephrology, assistant manager msa, coordinator human resource, assistant manager ssp, medical transcriptionist phlebotomist, registrar pathology, clinical governance coordinator, housekeeping aide, house keeping supervisor, medical transcriptionist histopathology, head technician gasses, registrar nuclear medicine, assistant supply chain, medical lab technologist hematology, medical lab technologist chemistry, medical lab technologist poct, registrar histopathology, medical lab technologist immunology, executive supply chain, manager pharmacy, medical officer, medical lab technician histopathology, driver, dialysis technician, medical lab technologist microbiology, coordinator hd secretariate, technician fire
Detail of the Pakistan Kidney And Liver Institute
Date Posted / Updated:
04 May, 2023
Category / Sector:
Government
Education:
Middle | Intermediate | Bachelor | Master | MBBS | B Pharmacy | Others | Pharma D
Vacancy Location:
Lahore, Punjab, Pakistan
Expected Last Date:
22 May, 2023
or as per paper ad
Official Advertisement 
Note: Beware of Fraudulent Recruiting Activities. If an employer asks to pay money for any purpose, do not pay at all and report us via contact us form. Apply as per instuctions & dates mentioned in official job ad. Govt jobs may not be applied online here. Human typing error is possible. Error & omissions excepted.