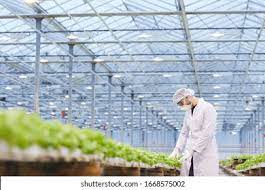 Jobs for Green House Technicians and Photocopier Technicianin 2023
Green House Technicians and Photocopier Technician
Union Trade Test and Training Centre invites applications for the following job openings in Makkah, Madina, Saudi Arabia, as posted in the daily Express on May 18, 2023.
generator technician electro mechanic technician electronics technician mechanic wtp operator green house technician stp technician stp operator generator pump mechanic
photocopier technician lab technician electrical technician engineer electrical engineer hvac engineer
generator boiler technician ccms technician electrical technician control board bms operator plumber boiler operator wels operator pump mechanic medical gas technician hvac operator bms technician supervisor
Agriculture technician, ac technician, ccms operator, laundry equipment technician, home appliance technician, and wtp technician are all examples of technicians.
Individuals with DAE, Matric, Intermediate, B.E, and Bachelor degrees, among others, are eligible to apply.
Detail of  Green House Technicians and Photocopier Technician
Date Posted / Updated:
18 May, 2023
Category / Sector:
Overseas
Education:
Matric | Intermediate | Bachelor | DAE | B.E
Vacancy Location:
Saudi Arabia
Expected Last Date:
25 May, 2023
or as per paper ad
Expected Salary:
349000 Rs.
Official Advertisement
Note: Beware of Fraudulent Recruiting Activities. If an employer asks to pay money for any purpose, do not pay at all and report us via contact us form. Human typing error is possible. Error & omissions excepted.