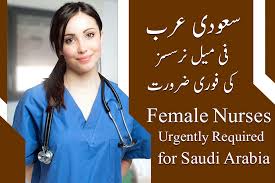 Jobs For Nurses In Saudi Arabia.
Nurses
Vinhar Pvt Limited is accepting applications for the following roles in Saudi Arabia, Saudi Arabia, as published in the daily Express on May 14, 2023.
nurse
People with educations other than a bachelor's degree, etc., may apply.
Before the closing date, which is approximately May 15, 2023, or as per the closing date in the newspaper ad, apply to Vinhar Pvt Limited's most recent overseas positions in the Medical and divisions. To learn how to apply for the most recent Vinhar Pvt Limited job openings, read the entire advertisement online. On-site housing, transportation, and medical care are offered.
Detail of the Nurses
Date Posted / Updated:
14 May, 2023
Category / Sector:
Overseas
Education:
Bachelor | Others | BS
Vacancy Location:
Saudi Arabia
Expected Last Date:
or as per paper ad
Official Advertisement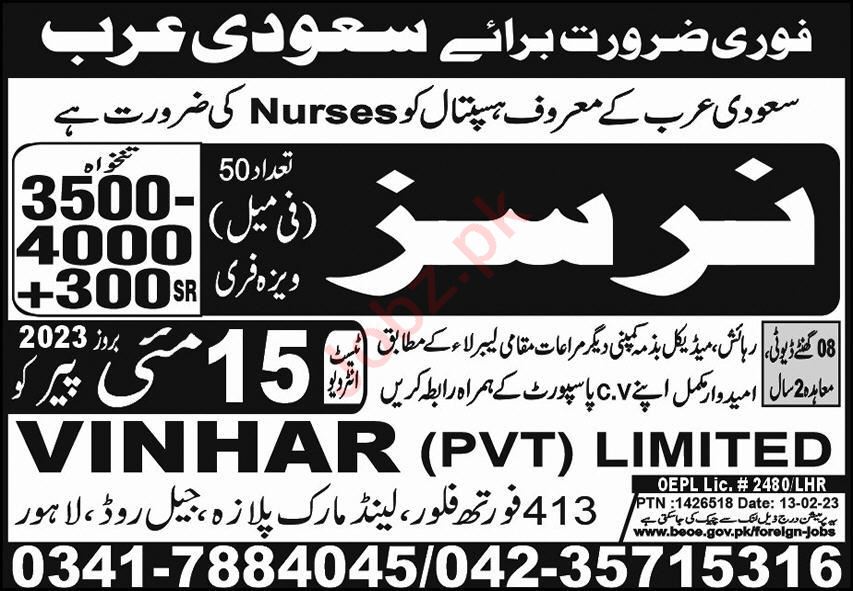 Note: Beware of Fraudulent Recruiting Activities. If an employer asks to pay money for any purpose, do not pay at all and report us via contact us form. Human typing error is possible. Error & omissions excepted.