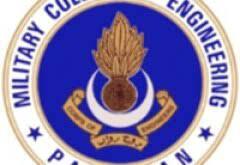 Pakistan Army Engineers Center Risalpur Jobs 2023: Exciting Opportunities Await
The Pakistan Army Engineers Center Risalpur has recently announced a range of job opportunities for the year 2023 in the picturesque town of Risalpur. This is an excellent chance for talented individuals to fill vacant positions and embark on a rewarding career path. In this article, we will provide you with all the essential information regarding these jobs, including the qualifications required, the application process, and important dates.
Job Details and Requirements
The official advertisement, published in the renowned newspaper Nawaiwaqt on June 18, 2023, provides comprehensive details about the available positions. The recruitment drive aims to fill a total of 20 vacancies, each offering unique responsibilities and opportunities for growth. Below is a breakdown of the posts along with their corresponding qualifications and number of seats:
Chowkidar (BPS-01)

Qualification: Primary
Number of Seats: 01

Cook Unit (BPS-01)

Qualification: Primary
Number of Seats: 08

Qualification: Matric
Number of Seats: 01

Qualification: Primary
Number of Seats: 01

Naib Qasid (BPS-01)

Qualification: Primary
Number of Seats: 02

Sanitary Worker (BPS-01)

Qualification: Primary
Number of Seats: 07
Application Process
If you are interested in applying for these prestigious Pakistan Army jobs at Engineers Center Risalpur, follow the guidelines below:
Gather the Required Documents: Prepare the following documents for your application:

Attested copies of educational documents
Experience certificates
CNIC (Computerized National Identity Card)
Domicile certificate
Recent passport-size photographs

Include Postal Order: Enclose a Postal Order of Rs 500/- along with your application.
Submit Before the Deadline: Ensure your complete application reaches the designated address before the last date, which is 17th July 2023.
Seize the Opportunity
Working with the Pakistan Army at the Engineers Center Risalpur offers numerous benefits and a chance to contribute to the defence and development of the country. The selected candidates will have the opportunity to showcase their skills, learn from experienced professionals, and build a promising career in a supportive and prestigious organization.
If you meet the qualifications and are passionate about serving your country, don't miss this opportunity to apply for these exciting job positions. Take the first step towards a rewarding future by submitting your application today.
Remember, the deadline is approaching fast, so make sure to gather all the required documents and submit your application well before 17th July 2023. Good luck with your application, and we hope to see you as a valuable member of the Pakistan Army Engineers Center Risalpur team soon!
Subheadings:
Exciting Job Opportunities at Pakistan Army Engineers Center Risalpur
Job Details and Requirements
Chowkidar (BPS-01) – A Vital Role in Security
Cook Unit (BPS-01) – A Delicious Opportunity to Serve
**Lower Division