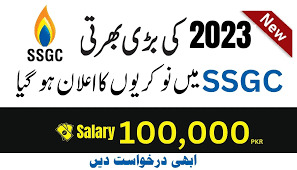 PPHI Sindh Jobs 2023: Apply Online for Exciting Career Opportunities in Karachi
Explore the Various Vacancies and Eligibility Criteria for PPHI Sindh Jobs 2023
PPHI Sindh Jobs 2023: Apply Online for the Latest Vacancies
Peoples Primary Healthcare Initiative (PPHI) in Karachi, Sindh has recently announced PPHI Sindh Jobs 2023 through their online job portal. This is a fantastic opportunity for Pakistani Nationals with domicile in Sindh to apply for various positions on a contract basis. In this article, we will provide you with all the necessary details regarding these job openings, including eligibility criteria, the application process, and important dates.
Vacancies and Salary Details:
If you are interested in these positions, take a look at the available vacancies and their corresponding salaries:
Pediatrician: Salary – Rs. 200,000/-
Ophthalmologist: Salary – Rs. 200,000/-
Sonologist: Salary – Rs. 200,000/-
Pathologist: Salary – Rs. 172,000/-
Administrator Hospital: Salary – Rs. 138,000/-
District Coordinator: Salary – Rs. 132,250/-
Senior Manager Human Resource: Salary – Rs. 161,000/-
Manager Provident Fund: Salary – Rs. 115,000/-
Manager Human Resource: Salary – Rs. 115,000/-
Manager Monitoring: Salary – Rs. 115,000/-
Manager Operations: Salary – Rs. 115,000/-
Manager Procurement: Salary – Rs. 115,000/-
Female Medical Officer (Sonology): Salary – Rs. 103,500/-
Executive (Finance & Accounts): Salary – Rs. 69,000/-
Pharmacist/Store Manager: Salary – Rs. 63,250/-
Optometrist: Salary – Rs. 50,000/-
Please note that multiple seats are available for these positions, and the job location is Karachi, Sindh.
Both male and female candidates who meet the eligibility criteria can apply for these posts. To apply for PPHI Sindh Jobs 2023, follow the steps below:
Visit the online PPHI Job Portal to register.
If you require any assistance during the application process, help desks have been established in each PPHI district office for your convenience.
Only shortlisted candidates will be invited for the test and interview.
The last date to apply online for PPHI Jobs in Sindh is June 30, 2023.
Make sure to complete the application process before the deadline to be considered for these positions.
For further information and updates regarding PPHI Sindh Jobs 2023, keep an eye on the official website. Stay tuned for any announcements or notifications regarding the application process or changes, if any.
This is an excellent opportunity for talented individuals to contribute to the healthcare sector in Sindh. Don't miss out on this chance to make a difference. Apply now for PPHI Sindh Jobs 2023 and take a step towards a rewarding career.
Note: This article is for informational purposes only. Please visit the official website or refer to the advertisement published in Dawn Newspaper for accurate and up-to-date information about the job openings.