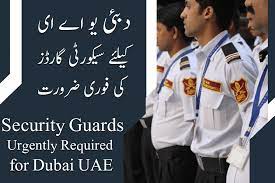 Secure Your Future: Lucrative Security Guard Jobs for 2023 in the UAE
Green Line Human Resource Manpower
Female Security Guard & Security Guard Jobs 2023 in UAE
Are you looking for exciting opportunities as a security guard in the UAE? Green Line Human Resource Manpower has recently announced job openings for security guards and female security guards in Abu Dhabi and Sharjah. This is your chance to join a reputable organization and embark on a fulfilling career in the security industry.
As a security guard, your primary responsibility will be to ensure the safety and security of the assigned premises. You will be responsible for maintaining a vigilant presence, monitoring surveillance systems, and patrolling designated areas. Additionally, you may need to respond to alarms, investigate suspicious activities, and report any incidents to the relevant authorities.
To be considered for these positions, candidates should have a minimum qualification of Intermediate or Matric. However, individuals with higher educational backgrounds are also encouraged to apply. Fluency in English (UK) and strong security skills will be advantageous in securing these positions.
Application Process
If you meet the eligibility criteria and are interested in applying for the security guard jobs at Green Line Human Resource Manpower, follow the instructions below:
Review the complete job advertisement online to gather all relevant information.
Prepare your updated resume, highlighting your security-related experience and skills.
Fill out the application form provided on the Green Line Human Resource Manpower website.
Submit your application before the specified deadline, which is May 31, 2023, as mentioned in the advertisement.
Salary and Benefits
The salary for these positions is expected to be around 175,000 Rs. However, there may be opportunities for earning additional income through overtime work. Green Line Human Resource Manpower also offers various benefits, including transportation, medical facilities, and accommodation provisions for selected candidates.
Important Note
As a precautionary measure, it is essential to be aware of fraudulent recruiting activities. Never make any payment to an employer for any purpose. If you encounter any suspicious requests for payment, please report them to us using the contact form provided. Please note that human typing errors may occur, and we apologize for any errors or omissions in the information provided.
Take this opportunity to secure a promising career as a security guard in the UAE. Apply now and be a part of Green Line Human Resource Manpower's dedicated team committed to ensuring safety and security in Abu Dhabi and Sharjah.