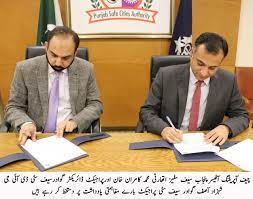 Situations in Gwadar Safe City Project That Are Open
Gwadar Safe City Project
Department of Science and Information Technology Quetta Balochistan According to an advertisement from May 5, 2023 published in the daily Dawn Newspaper, Pakistan is accepting applications from qualified candidates for the positions of radio communication engineer, admin officer, incharge command control, computer operator, shift incharge, software engineer, generator operator, account officer, driver, technician, legal advisor, naib qasid, account assistant, civil engineer, electrical engineer, technical supervisor, network engineer, and plumber. Candidates with educational backgrounds in B.com, M.com, BBA, B.E, others, MBA, primary, BIT, BCS, LLb, and bachelor's degrees, among others, will be given preference.
The closing deadline for applications for the most recent government vacancies in management, science, and IT is May 19, 2023, whichever comes first. To apply for the most recent Science & Information positions, read the full job posting online.
Detail of the Gwadar Safe City Project
Date Posted / Updated:
05 May, 2023
Category / Sector:
Government
Education:
Primary | Bachelor | B.com | M.com | BCS | BBA | MBA | BIT | LLb | B.E | Others | BS
Vacancy Location:
Quetta, Balochistan, Pakistan
Job Experience:
1 year Years
Expected Last Date:
19 May, 2023
or as per paper ad
Official Advertisement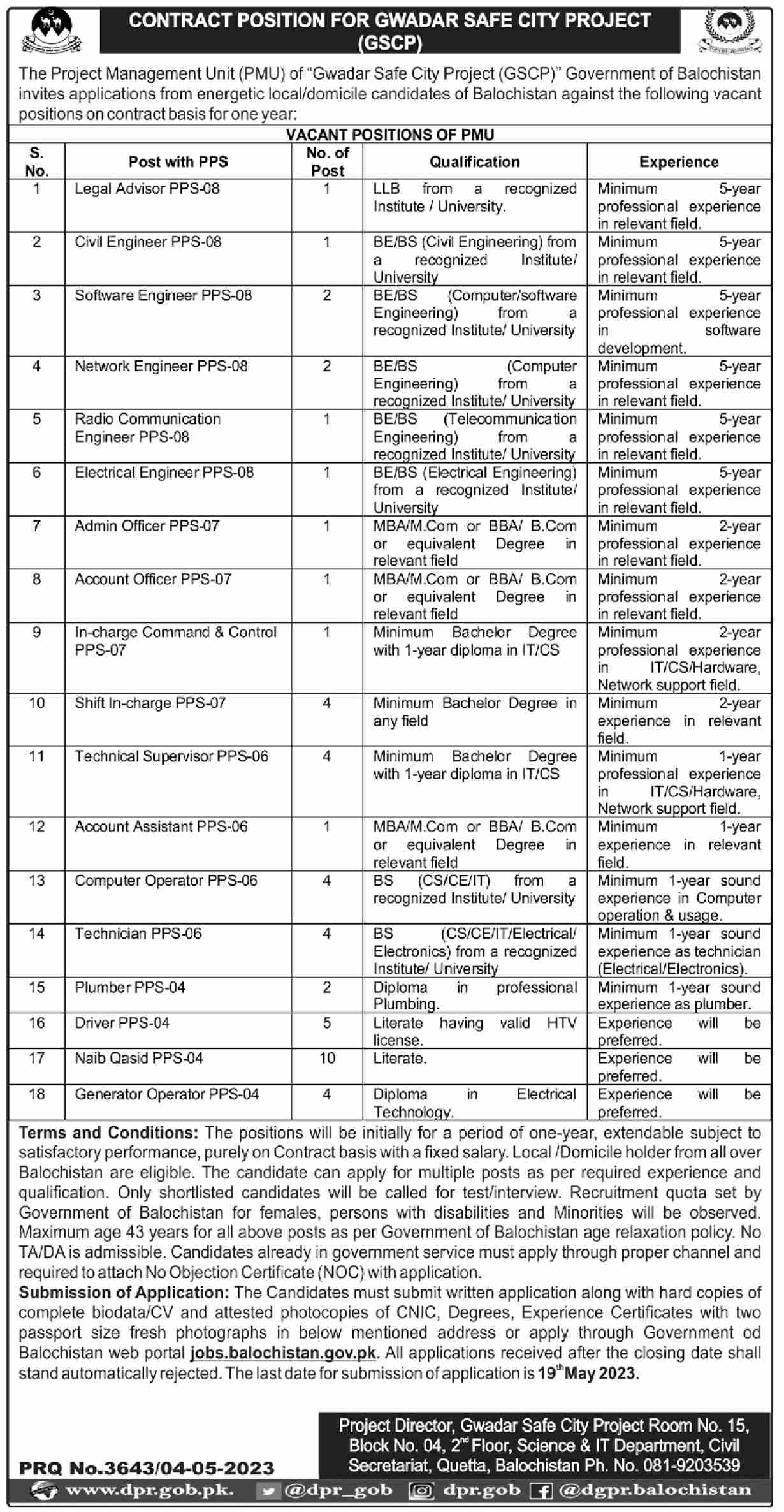 Note: Beware of Fraudulent Recruiting Activities. If an employer asks to pay money for any purpose, do not pay at all and report us via contact us form. Apply as per instuctions & dates mentioned in official job ad. Govt jobs may not be applied online here. Human typing error is possible. Error & omissions excepted.