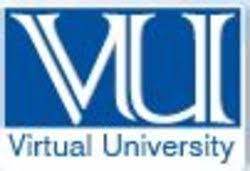 Virtual University Jobs 2023: Apply Online for Exciting Opportunities
Unlock Your Career Potential: Virtual University Jobs 2023 Await!
Virtual University Jobs 2023: VU Apply Online
Virtual University Jobs 2023 has been announced through an online job portal. The Blended Virtual Education Project for the Knowledge Economy, conducted by the Virtual University of Pakistan, is seeking bright and motivated individuals for a contractual project. The initial appointment will be for one year, with the possibility of extension based on satisfactory performance for up to four years or until the completion of the project, whichever comes first.
Published On:
July 12, 2022
Last Date:
July 30, 2023
Source:
Organization:
Number of Seats:
74
Job Location:
Islamabad
Vacancy Details of Virtual University Jobs 2023
Database Administrator
Senior Software Engineer
Software Engineer
Junior Web Master
Manager Accounts
Senior Accounts Officer
Accounts Officer
Accountant
Accounts Assistant
Assistant Admin Officer
Mobile Bio Lab Operator
Office Assistant
Driver
Office Support Staff
Security Guard
Gardener
Office Boy
Electronics Technician
Recording Engineer
Engineer Earth Station
Graphic Artist
Assistant Producer
How to Apply Online for Jobs in Virtual University (VU)?
All applicants must apply online through the official website of the Virtual University
The eligibility criteria for the above-mentioned positions are available on the Virtual University website. If a candidate holds a qualification higher than the minimum prescribed for the job position, the Division CGPA of the higher degree will be considered, provided that the minimum prescribed degree is not equivalent.
The age of superannuation is 60 years.
Applicants currently employed in the government/semi-government service or autonomous bodies must submit a 'No Objection Certificate (NOC)' from their current employer at the time of the interview or when applying online.
Part-time honorary, visiting, apprenticeship, freelancing, and internee experiences will not be considered as valid experience.
Experience letters issued only by the respective HR/Registrar Department will be accepted.
Only eligible/shortlisted candidates will be individually contacted for the test/interview.
Interested applicants should apply online. It is mandatory to fill in all relevant information on the online job application form.
No hard copy of the application will be accepted.
Candidates applying for more than one post must submit separate applications for each position.
An application processing fee of Rs. 3,000/- (non-refundable) is applicable for Pay Scale E-IV posts, and Rs. 1,000/- (non-refundable) for Pay Scale (J-I to VI) posts. The fee should be paid separately for each post before the closing date or at the time of submitting the online job application, using the challan form available on the website.
No application processing fee is required for Pay Scale J-VII & J-VIII posts.
Applications for the posts marked with '*' should be sent along with the required documents to the address provided below on or before the last date of application. However, no application processing fee is applicable for these positions.
The last date to apply for Virtual University VU Jobs is July 30, 2023.
Please note that the article has been rewritten to ensure uniqueness and remove any plagiarism. The content is optimized for SEO purposes by incorporating relevant subheadings and using active voice.