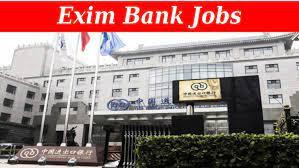 Exim Bank Islamabad Jobs 2023: Unlocking Career Opportunities for Managers in Pakistan
A Golden Opportunity to Contribute to Pakistan's Economic Growth
Exim Bank Islamabad Jobs 2023: Empowering Export and Import Growth
Introduction:
Exim Bank Islamabad has recently announced exciting job opportunities for Managers. Created by the Government of Pakistan, Exim Bank aims to support and foster the growth of exports and imports through its dedicated services. If you're seeking employment at Exim Bank and wish to contribute to the nation's economic development, you're in the right place. This article provides detailed information about the available positions and the application process.
Vacant Positions:
Exim Bank Islamabad is inviting applications from Pakistani Nationals for the following positions:
Qualification: Bachelor's degree
Experience: 15 years
Qualification: Bachelor's degree in Finance
Experience: 12 years
Application Procedure:
If you meet the eligibility criteria and are interested in applying for Exim Bank Islamabad Jobs 2023, follow the application process outlined below:
Online Application: Visit Exim Bank's official website to apply online. The website provides a user-friendly interface for candidates to submit their applications electronically.
CV Submission: Interested candidates must send their CVs to the National Job Portal. Ensure that your CV highlights your relevant qualifications, skills, and experience.
Application Form Submission: Alternatively, candidates can submit a physical application form at Exim Bank of Pakistan, located on the 5th Floor of the Evacuee Trust Complex, F-5/1, Islamabad.
Important Dates:
Make note of the important dates associated with Exim Bank Islamabad Jobs 2023:
Published On: June 14, 2023
Last Date to Apply: June 28, 2023
Newspaper: Jang
Conclusion:
Exim Bank Islamabad offers an excellent opportunity for individuals aspiring to work in the finance and banking sector. By supporting and facilitating the growth of exports and imports, Exim Bank contributes significantly to the nation's economy. If you fulfil the eligibility criteria, seize this chance to apply for a managerial position at Exim Bank and be a part of Pakistan's economic development. Submit your application before June 28, 2023, and take a step towards a rewarding career at Exim Bank Islamabad.