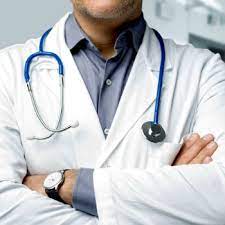 Jobs for MBBS Physicians & Ultrasound Physicians in 2023
MBBS Physicians & Ultrasound Physicians
According to a job announcement published in the daily Aaj Newspaper on May 9, 2023, Hospital Clinic is seeking applicants for the following positions in Peshawar, Peshawar Khyber Pakhtunkhwa KPK. Pakistan:
Doctor who specialises in ultrasounds, a lhv doctor, an mbbs doctor, and a data entry worker
necessary educational background Others include DAE, MBBS, BA, BA, and intermediate.
new medical jobs and other jobs According to the post, classified jobs in the hospital clinic will end on or around June 27, 2023. To learn how to apply for the newest Hospital Clinic employment openings, read the entire advertisement online. For these Hospital Clinic positions, qualifications in medicine, data entry, and health may be desirable.
Detail of the MBBS Physicians & Ultrasound Physicians
Date Posted / Updated:
09 May, 2023
Category / Sector:
Classifieds
Education:
Intermediate | Bachelor | BA | DAE | MBBS | Others | BS | ICS
Job Industry:
Medical Jobs
Expected Last Date:
27 June, 2023
or as per paper ad
Official Advertisement
\
Note: Beware of Fraudulent Recruiting Activities. If an employer asks to pay money for any purpose, do not pay at all and report us via contact us form. Human typing error is possible. Error & omissions excepted.